A little more about Jazmin C. Harb Andrade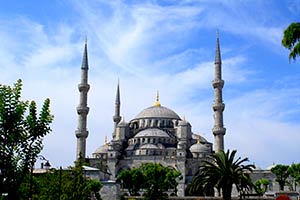 Jazmin Harb graduated from the University of Colorado Boulder with a dual degree in Marketing and Human Resources. She has worked in Remafi S.A, which is a Marketing Company in Guayaquil, Ecuador. She also worked in Sinlo S.A Wholesale Banana office also located in Ecuador. She interned for Course Hero and did very excellent work as an intern. She earned recognition as a "Top Student Leader" intern. Now she is working at rentinboulder.com as a leasing agent as well as a social media intern for Todos Te Ven-Publicidad and Tropical Fruit Trading Company.
She made dean's list in 2009 at the university Espiritu Santo in the Law School in Guayaquil, Ecuador. She became a member of a prestigious Honor Society known as Phi Theta Kappa at Broward community college in Davie, Florida. She worked as a customer intern for the summer for a retail store at Boulder and Beyond. In her younger years before a college student, she worked for Presidential and congressional campaigns in Ecuador, and while in College she worked for presidential campaigns in the United States.
She was also on the English debate team in La Moderna High School in Guayaquil, Ecuador and learned how to defend her points of view.
She attended to the Collegiate Inaugural Presidential Conference on January 2013. This conference will be very motivational and engaging to her future path as a graduate. She had the opportunity to attend to five conference Guest Pannel where James Carville, Mary Matalin, John Ellis Bush, Joe Trippi, Lisa Sharon Harper, David C. Innes and Reverend Jesse L. Jackson, Sr.